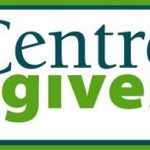 Make your donation to Centre LifeLink through #CentreGives, now through tomorrow evening (ends May 11 at 9:00 pm). This year, your donation will contribute to our long-term financial savings, which helps us fund larger, capital improvements, as well as the cost of replacing ambulance equipment.
What is Centre Gives?
Centre Gives is an annual online giving event designed to encourage community giving and to support the great work of Centre County nonprofits during 36 hours – starting at 9:00 am on Tuesday, May 10, 2022 and ending at 9:00 pm on Wednesday, May 11, 2022.
During Centre Gives, donors may visit CentreGives.org to make secure donations to their favorite local nonprofit organizations. The minimum donation is $10, and every dollar donated to participating nonprofits goes further thanks to the Centre Gives stretch pools provided by Centre Foundation and the Hamer Foundation. Your gift could also help qualify your favorite nonprofits to win additional cash prizes!
This exciting community giving event is hosted by Centre Foundation and supported by our community impact funds and partnerships with local businesses.