A message about COVID-19
As the Coronavirus (COVID-19) outbreak develops and officials learn more about the virus, Centre LifeLink EMS is participating in daily calls and meetings internally and externally to remain informed and prepared based on the most current information and guidance provided by state and federal officials as well as the Centers for Disease Control & Prevention and the Department of Health.  Our main focus is to ensure we meet our patient's needs while doing our part to keep our employees and our communities safe. Read more here.
A Note from our Administrative Offices
Most of our administrative employees are working limited hours, and/or from home. If you call our billing, training, membership, or general administrative phone lines, please leave a message and we will get back to you as soon as possible. It may take a day or two for us to return your phone call.
We accept membership payments online at www.centrelifelink.com.
Thank you for your patience and understanding.
Your Community's Link to Life
A non-profit, volunteer and career EMS organization serving the Centre region since 1941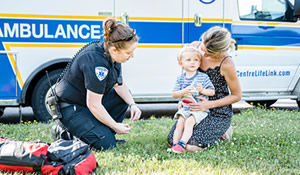 Membership
In an emergency, the last thing you want to worry about is the bill. As a Centre LifeLink member, you can be assured that you and your family will receive quality emergency medical services without creating extra financial hardship.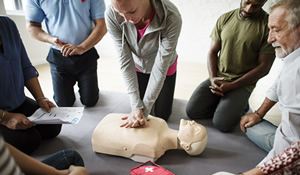 Training
The Centre LifeLink EMS Training Center offers training certification courses such as CPR, First Aid, ACLS/PALS, and more. We are committed to meeting the training needs of individuals, churches, organizations and businesses throughout Centre County.
News
Centre LifeLink news , events, press releases, and highlighted stories. View news to see the latest updates from Centre LifeLink.