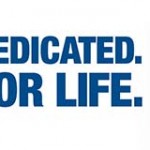 May 19, 2014–State College, PA–National Emergency Medical Services (EMS) Week, held May 18-24, recognizes the life-saving work provided by EMT's, Paramedics and first responders and the crucial role they play in providing pre-hospital emergency medical care to our community each year. Their dedication and commitment is highlighted in this year's national theme, "Dedicated for Life."

Centre LifeLink EMS thanks the EMT's, Paramedics and first responders of the Centre Region for their dedication and commitment to our community.
State College Borough will be making an official EMS Week Proclamation tonight, Monday May 19, at 7:30 pm at the State College Borough Building.