Emergency Medical Technician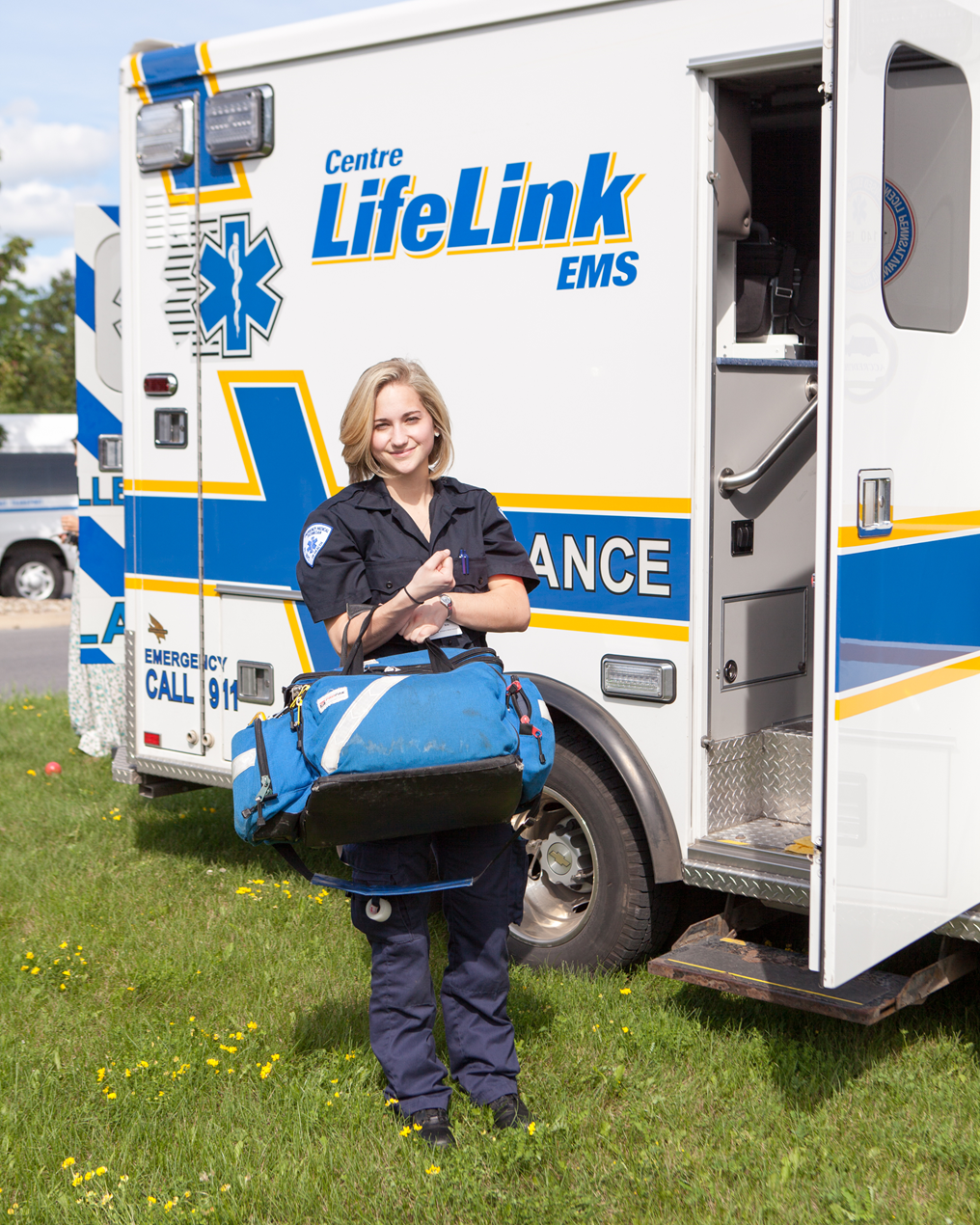 The Emergency Medical Technician course teaches students the overall roles and responsibilities of the Emergency Medical Technician, an overview of anatomy and physiology, assessment of injuries and illnesses, cardiopulmonary resuscitation (CPR), control of bleeding and shock, care of musculoskeletal injuries, medical emergencies, childbirth, pediatric emergencies, environmental emergencies, lifting and moving of patients, automated external defibrillation, and assisting patients with their own prescribed medications. Also included are the skills needed to assess the scene and properly move and transport patients to the emergency department.
Our Fall 2019 EMT classes will be taught through Harrisburg Area Community College's (HACC) Shumaker Public Safety Center. All classes will be taught at Centre LifeLink's main station located in State College.  The course is instructed by experienced local EMS providers including Centre LifeLink staff who also serve as adjunct faculty for HACC. Students who successfully complete the course will be eligible to sit for the NREMT written and practical exams.
Cost: $825.  Tuition does not include required textbook.
Schedule: August 26-December 12, 2019

Please see HACC website for additional information, including registration instructions.
Course meets Mon, Wed, & Thurs evenings 6pm – 10pm. Also 3 Saturdays (9/22, 10/27, 11/17) from 9am – 5pm. No class on 9/2, 10/31, 11/25-28
 Registration: Applications, registration and payment must be submitted through the HACC website here.