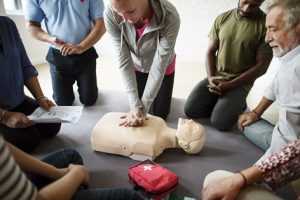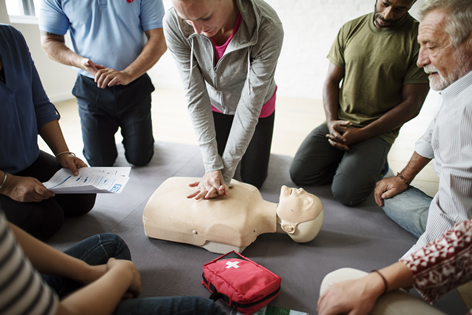 May 15, 2019– The 2018 Cardiac Arrest Registry to Enhance Survival (CARES) report has been released, and Centre LifeLink EMS' data is on pace with, and exceeding, National and State results.
Overall, Centre LifeLink's return of spontaneous circulation (ROSC) was 29.6%; this number is on par with Pennsylvania (30.3%) and National (31.1%) data. Over the last five years, LifeLink's average ROSC has been 37%. While getting a pulse back is important, having a patient discharged from the hospital with good neurological function is the goal. In 2018, 11% of Cardiac Arrest patients were released from the hospital with good or moderate cerebral performance; this is several percentage points above the State (7%) and the National (8%) numbers.
The Centre Region Community and local law enforcement agencies are instrumental in these positive numbers. State College, Ferguson and Patton Township Police Departments respond on all medical emergencies in the Centre Region. Data shows that officers are on scene within 4 minutes of being notified of a Cardiac Arrest. They are all trained in CPR and Automatic External Defibrillators (AED). Between the Police and Bystanders, 93% of the time an AED has been applied prior to the ambulance arriving on scene. 70% of the time CPR is started by a family member or a concerned Bystander. This number is 33% higher than the State and 30% higher than National data.
When a person goes into cardiac arrest it's only a matter of minutes before cells in the body start to die. Starting CPR as soon as possible will help to extend that time frame. By having someone start CPR quickly, much needed oxygenated blood is sent out to the vital organs to keep them alive until the heart can be restarted.
Centre LifeLink EMS conducts CPR several times a month for community members. Please visit our web site at www.centrelifelink.com or call 814-237-8163 to register for a class.