Donations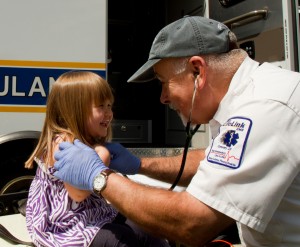 Most people do not realize that Centre LifeLink is not supported by municipal tax dollars; we are completely self-funded. As a non-profit organization, we rely, in part, on donations to purchase our life-saving medical equipment. When you give to Centre LifeLink, you give a gift to the entire community by allowing us to offer the very best emergency medical services to our patients.
Of the 1,000 ambulance services in the state of Pennsylvania, we are one of only seven accredited services, and this status would not be possible without donations from our community.
Centre LifeLink EMS is a 501(c)(3) and all donations are tax deductible.
Make a donation online:

Make a donation by mail:
Centre Lifelink EMS
PO Box 272
State College PA 16804