Care in The Special Operations Environment: Tactical EMS 2020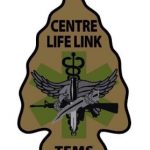 This 2-day conference will provide Tactical Medics from around Pennsylvania and surrounding states the opportunity to network with other teams, gain valuable Special Operations specific continuing education, and hear firsthand experiences from Tactical Medics on operations from around the state.
Each day will be split into lecture / Q&A sessions in the morning and hands-on training opportunities in the afternoon.  You will learn from experts in the fields of EOD, K9 medicine, ultrasound imaging, and others.
Saturday evening, Sergeant Rescue Training will be hosting a team TECC Challenge; a skills event to give the teams an opportunity to put their skills to the test while enjoying an evening of camaraderie.
Hotel Registration:  A special conference rate of $68.00/night is offered to attendees.  YOU WILL NEED TO CONTACT THE RAMADA IN AND CONFERENCE CENTER DIRECTLY TO OBTAIN THESE RATES. Use Centre Lifelink EMS or TEMS as key words.
Ramada Inn and Conference Center,  1450 South Atherton Street, State College, PA 16801
814-238-3001
Cost:
Full Conference, Early Bird ($150 after March 1): $140
Single Day: $75
On-site registration will be accepted, but pre-registration is strongly encouraged as some classes will be capped.
Pay by check/mail:
Print registration here: tems conference 2020
Include registration information and payment, with check payable to Centre LifeLink EMS. Mail to:
Centre LifeLink EMS
PO Box 272
State College, PA 16804
Register Online:  When checking out, please specify which 2 afternoon classes you would like to attend. If attending the K9TECC lab, this takes up the full session.
Full Conference, Saturday & Sunday

Saturday Only:

Sunday Only: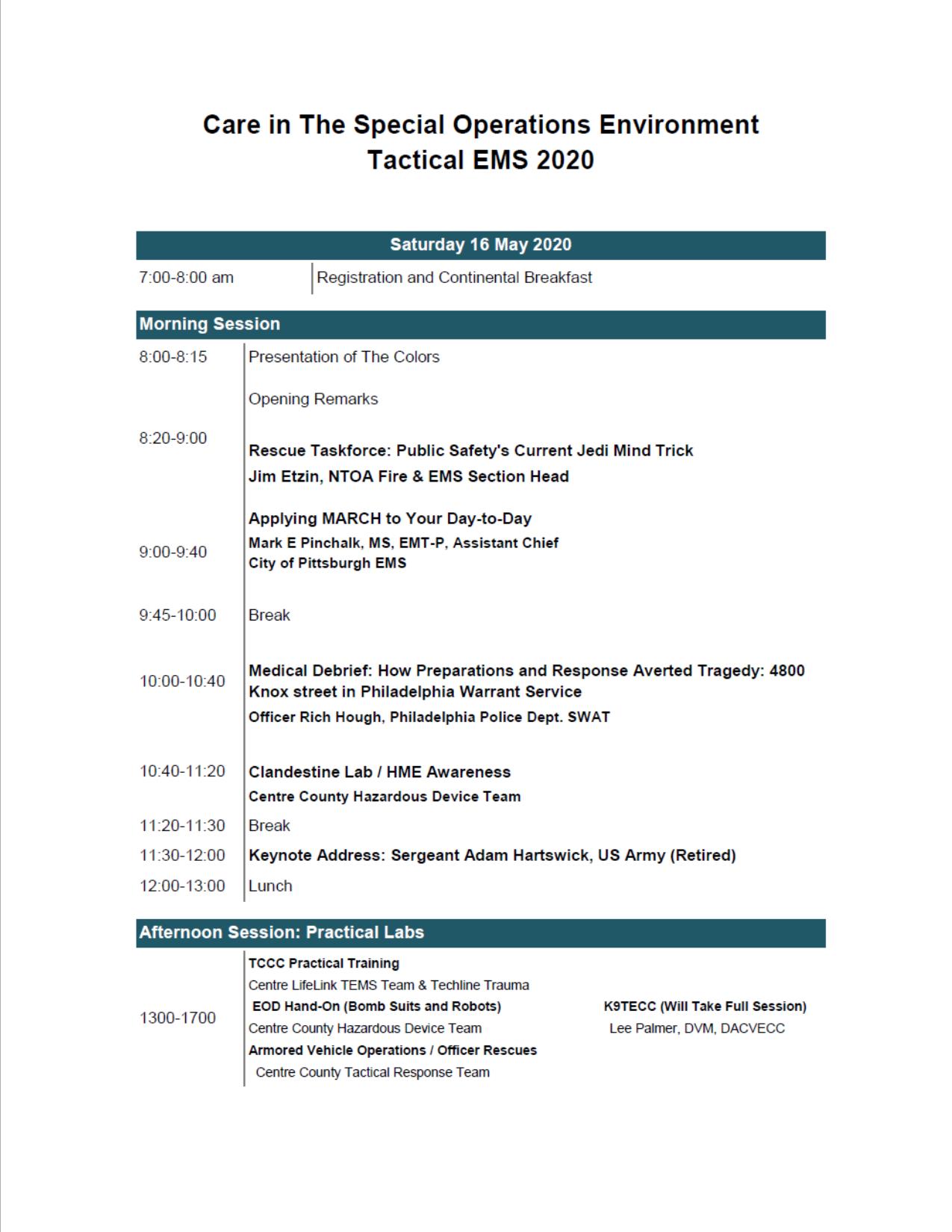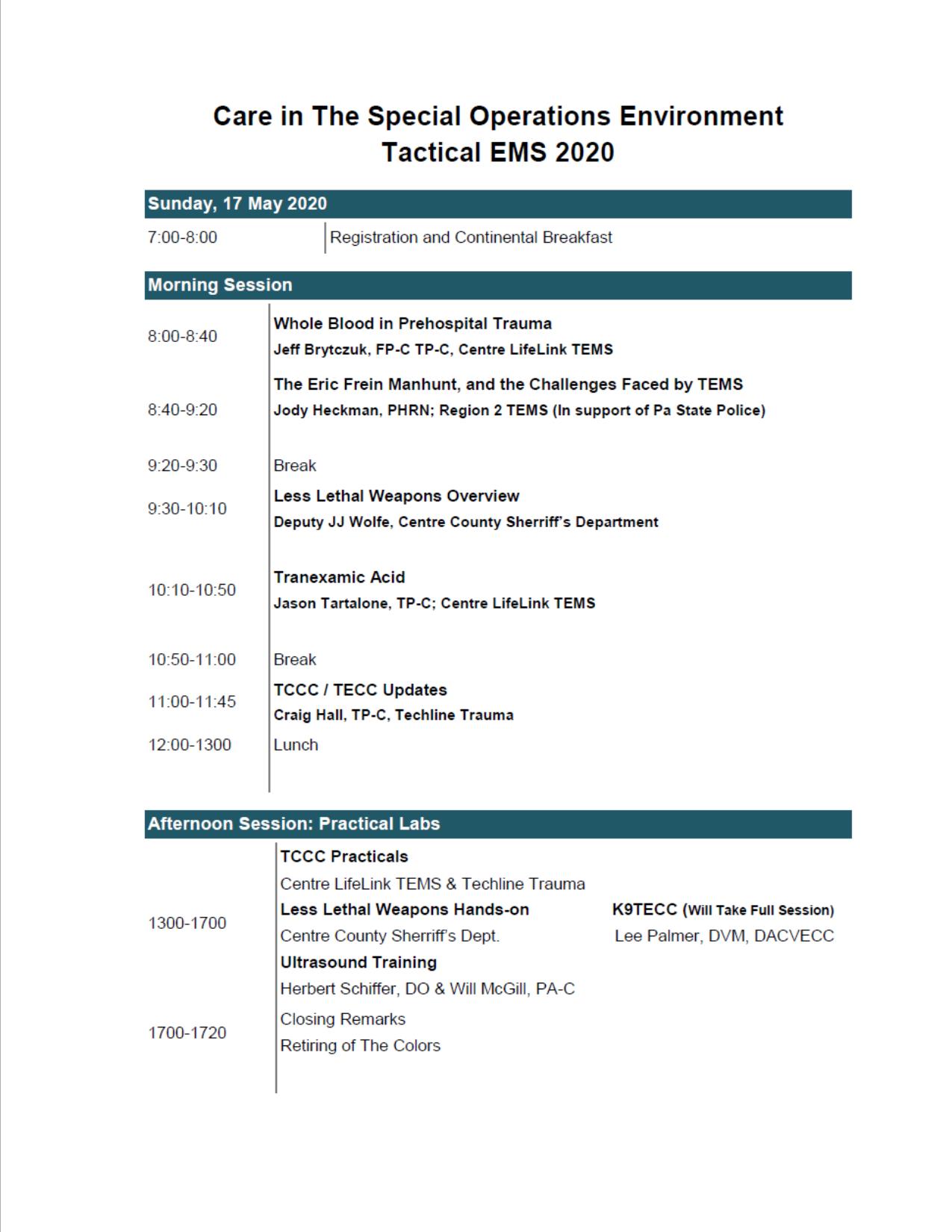 ---